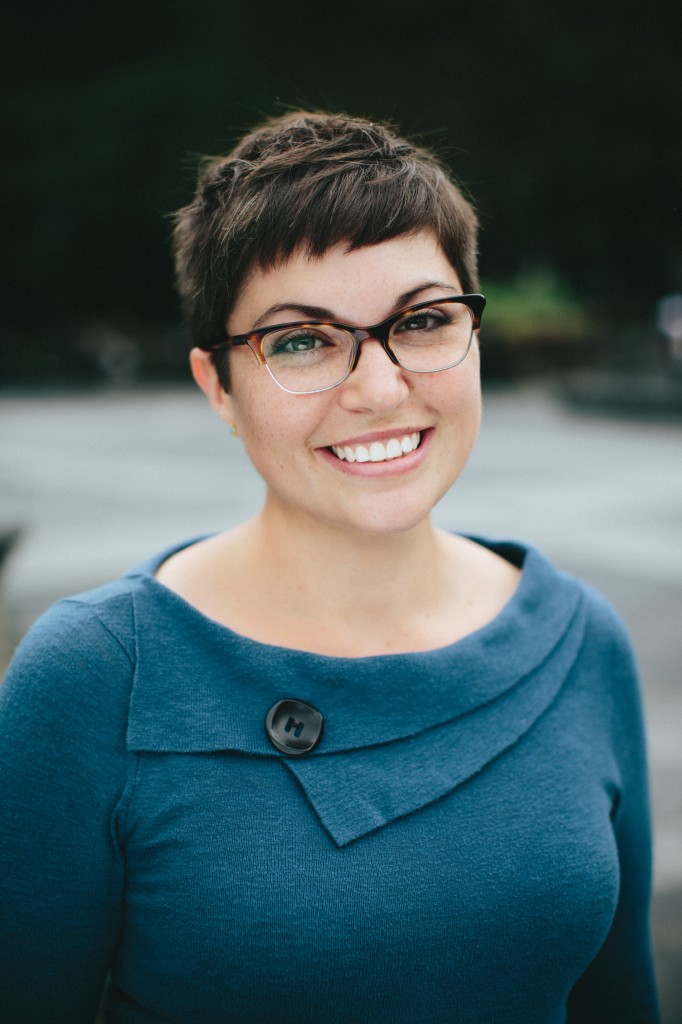 I'm an assistant professor in the Department of Information Science at Cornell University, associated faculty at Cornell Law School, and field faculty in Cornell's Department of Science and Technology Studies and Department of Sociology. I research how rules and technologies interact to regulate behavior, with emphasis on legal, organizational, and social aspects of surveillance and monitoring.
I have a PhD in Sociology from Princeton University, where my dissertation work examined the development of legal and organizational surveillance in the United States trucking industry. I have a JD from Indiana University's Maurer School of Law. Before joining Cornell, I was a postdoctoral fellow at New York University School of Law's Information Law Institute, NYU's Department of Media, Culture, and Communication, and the Data and Society Research Institute.
Recent news!
Vox made a really nice video about my trucking research. [11/17]
Two new articles in press: one in Policy & Internet about customer ratings as a backdoor for discriminatory employment outcomes (with Alex Rosenblat, Solon Barocas, and Tim Hwang; we won a Best Paper Award for it from the Oxford Internet Institute, and discussed it at New Scientist); and one in Washington University Law Review about the unique privacy vulnerabilities facing people in poverty (with Mary Madden, Michele Gilman, and Alice Marwick). [7/17]
New article! I wrote about what blockchain-based smart contracts get wrong about law, published in Engaging Science, Technology, and Society. [2/17]
My colleague Clara Berridge and I were awarded a grant from the Borchard Foundation to pursue research on state laws about surveillance cameras in nursing homes. [1/17]
I'm excited to affiliate with Cornell's Center for the Study of Inequality and Media Studies Initiative. [1/17]
Solon Barocas and I wrote about our research on "refractive surveillance" — how data collection about one group can impact another — for the Harvard Business Review, and talked about it [dubbed in French] on France Culture radio. [10/16]
I've started my new position as Assistant Professor in the Department of Information Science at Cornell! [07/16]
My book, Data Driven: Truckers and the New Workplace Surveillance, is under contract with Princeton University Press, coming in 2018. [07/16]
I appeared on the Algocracy and Transhumanism Podcast to talk about intimate surveillance, and John Danaher wrote a great 2-part ethical analysis of my work to accompany it [part 1 and part 2]. [07/16]
My paper on intimate surveillance is available from the Idaho Law Review, and I discussed it on CBC's The Spark. [12/7/15]
I wrote about meth-proof pseudoephedrine for First Monday. [12/7/15]
I wrote about workplace surveillance for Pacific Standard and discussed it on NPR's Science Friday. [8/28/15]
My research is discussed in this New York Times piece on quantification and monitoring at work. [3/20/15]
My paper "The Contexts of Control: Information, Power, and Truck Driving Work" was published in The Information Society — paywall link here or let me know if you'd like a copy! [3/20/15]
With Tim Hwang (my fellow fellow at Data & Society), I wrote about the metaphors we use to talk about data, for the Atlantic: 'The Cloud' and Other Dangerous Metaphors. We also talked about it on CBC Radio.
Lots of fun travel coming up! I'm excited to talk data, tech, and surveillance at: NYU Law (Accountability and Algorithms conference, 2/28), SXSW Interactive (3/16), Idaho Law (symposium on Privacy in the Age of Pervasive Surveillance, 4/3), and WeRobot 2015 (4/11).
On Jan. 7, 2015, I'll be speaking on a panel at Eyebeam called "Consent and the Network" with Alice Marwick, Sarah Jeong, and Joanne McNeil. Info here.
I'm giving a talk to the New York chapter of the Transportation Research Forum on Dec. 4. Information is here.
I wrote an article for The Atlantic called "Rape Is Not A Data Problem," which suggests that the tech sector's approach to sexual violence might be part of the problem.
In November, I'll be speaking on a panel about "The Business and Ethics of (Big) Data" at Privacy Identity Innovation (pii2014) in Palo Alto.
The MIT Technology Review ran a nice article about my joint work with Matt Salganik: "Inspired by Wikipedia, Social Scientists Create a Revolution in Online Surveys." Our paper is viewable at the arXiv here.
In August, I defended my dissertation and completed my PhD (!).
I wrote an op-ed for the Los Angeles Times about the economics of trucker fatigue, and visited SiriusXM's Road Dog Trucking radio to talk about it.
In June, I workshopped a new paper about surveillance and resistance at the Privacy Law Scholars Conference.
I gave a talk on reconceptualizing the "end user" at Theorizing the Web in April, through a case study of meth-proof pseudoephedrine. You can see the slides from my talk here.
My paper "Relational Big Data," which explores how data practices are changing our interpersonal relationships in a range of domains, is viewable at the Stanford Law Review Online.
I wrote a piece on data-driven dating for the IAPP's Privacy Perspectives blog.
My paper "Driving Regulation: Using Topic Models to Examine Political Contention in the U.S. Trucking Industry," a collaboration with Michael Franklin, is available at Social Science Computer Review (paywall though).